---

REDWOOD CITY SEED COMPANY
Box 361, Redwood City, CA. 94064 USA

Craig and Sue Dremann, co-owners.
---

Visit our Home page: WHAT IS THERE?
A pricelist with order blanks for ordering seeds,
sweetgrass plants and books.
You can order by Phone (650) 325-7333

10 AM-4PM Pacific Coast Time, Monday-Saturday,

or by FAX (650) 325-4056, 24 hours a day,
with a Discover, Mastercard or Visa
if you order is $25 or more.
---

Bhut Jolokia, a extremely hot and very popular pepper from India, one example of the dozens of hot pepper seeds we offer.


---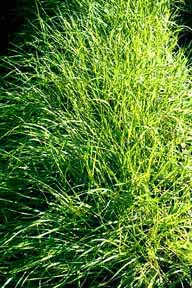 Sweetgrass plants, produce a nice vanilla scented when dried, used for making braids and baskets.
---
Images Copyright © 2009 Craig Dremann, co-owner, all rights reserved including the web. 12/09